Did you get hail damage in Quincy on December 23, 2015? Call Mike! your dent removal expert! PAINTLESS DENT REMOVAL IS A HIDDEN SECRET NO LONGER!
Body shops use dent experts
Auto dealers use dent experts
Automobile factory assemblies use dent experts
Insurance companies use dent experts
Car collectors prefer dent experts
Mechanical shops use dent experts.
Serving the 217 Area code restoring your hail damaged vehicle back to original. If you receive any hail damage on your automobile in any city around the United States there are dent experts in your area!     Https://217dent.com
PAINTLESS DENT REMOVAL
In the event that you get hit by hail and receive damage, you should always contact a dent expert first!
Written Estimates.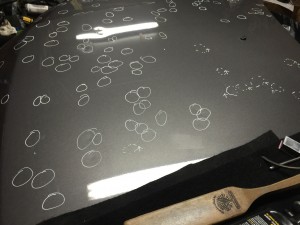 As far as body damage goes, shallow dents and large dents are really no big deal. They affect the outermost layer of the car only and their negative repercussions are cosmetic. That is, of course, assuming the impact was soft enough that the paint remained undamaged. If your car's paint was chipped or cracked as a result of whatever unfortunate incident occurred, it's not a candidate for paintless dent removal. (Paint repairs are a lot more involved, and can become much worse if the exposed metal is not fixed quickly.) It's not unusual to get dents that don't damage the paint surface, because modern automotive paints are formulated to be extremely hard and resilient many door dents, hail stones (under baseball size) and shopping cart damage that does NOT leave paint damage!
Paintless Dent Removal with a Dent Expert is the best option!
Servicing Areas Around Springfield, IL and the 217 Area Code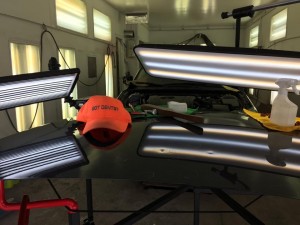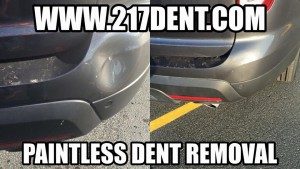 PDR is Paintless Dent Removal