This 2015 Grand Cherokee had a large dent in the drivers side fender that was removed in Springfield, IL by Michael Bocek with the paintless dent removal process. This dent was approximately 12-16 inches from the edge of the panel, across a bodyline to the other edge of the panel. Larger than a basketball. This dent came out almost flawlessly and the customer was very happy!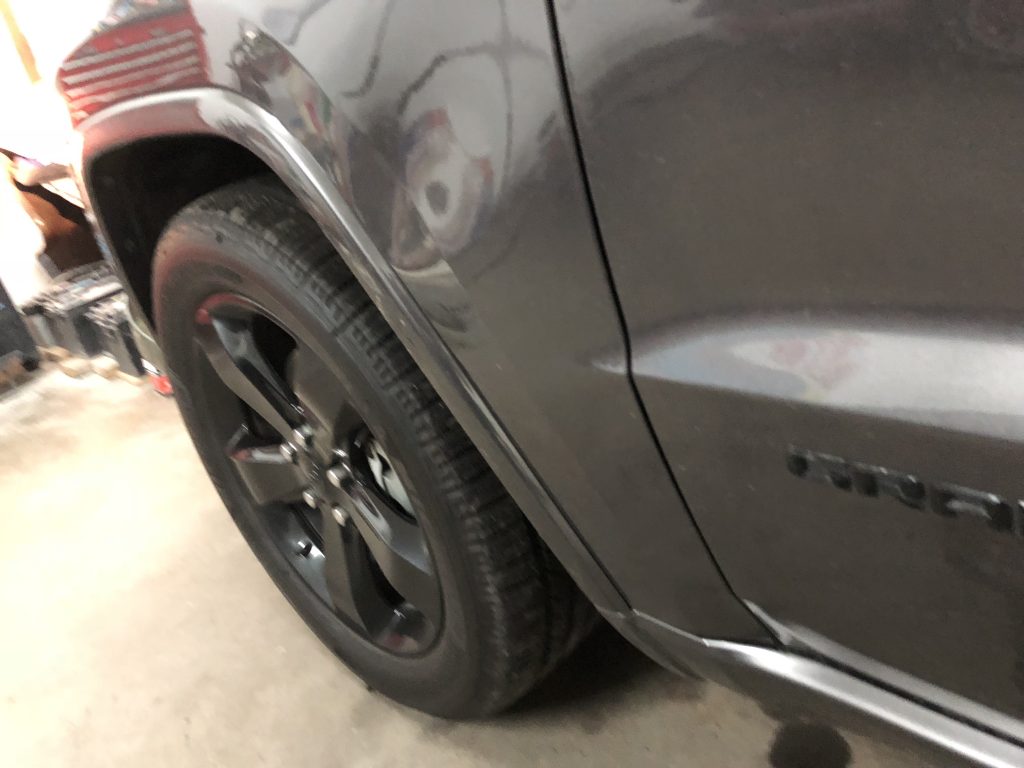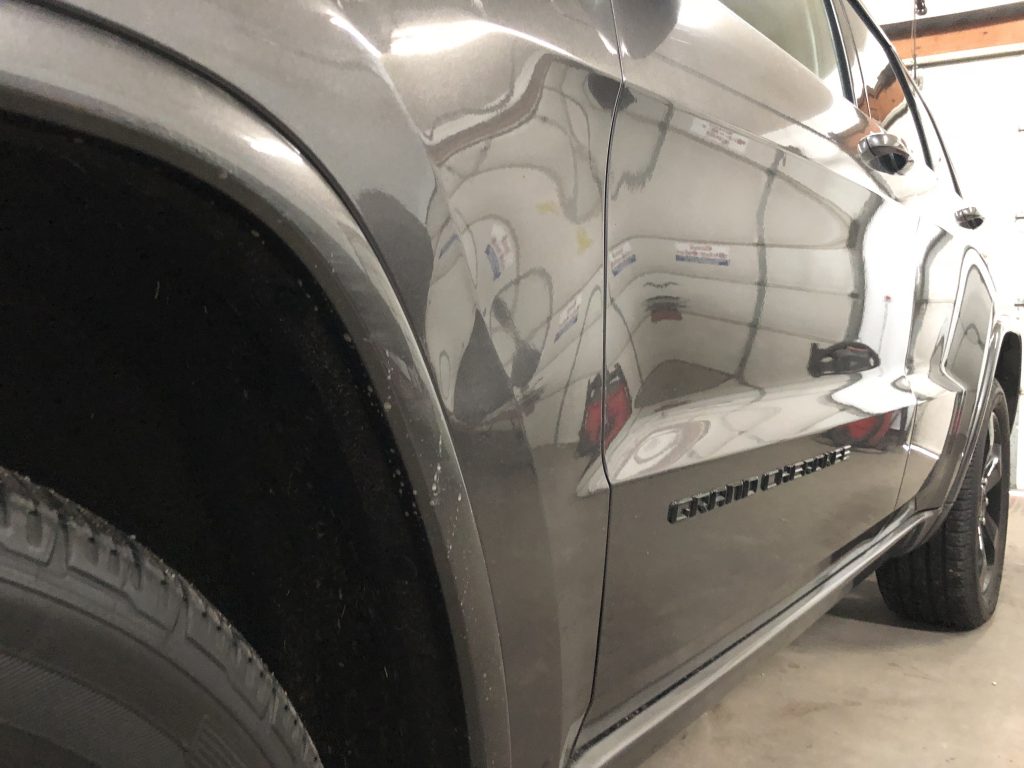 To gain access to the back side of the dent we had to remove the inner fender liner and the black trim molding under the hood.
Here are a few after images and video of this repair done in Springfield, IL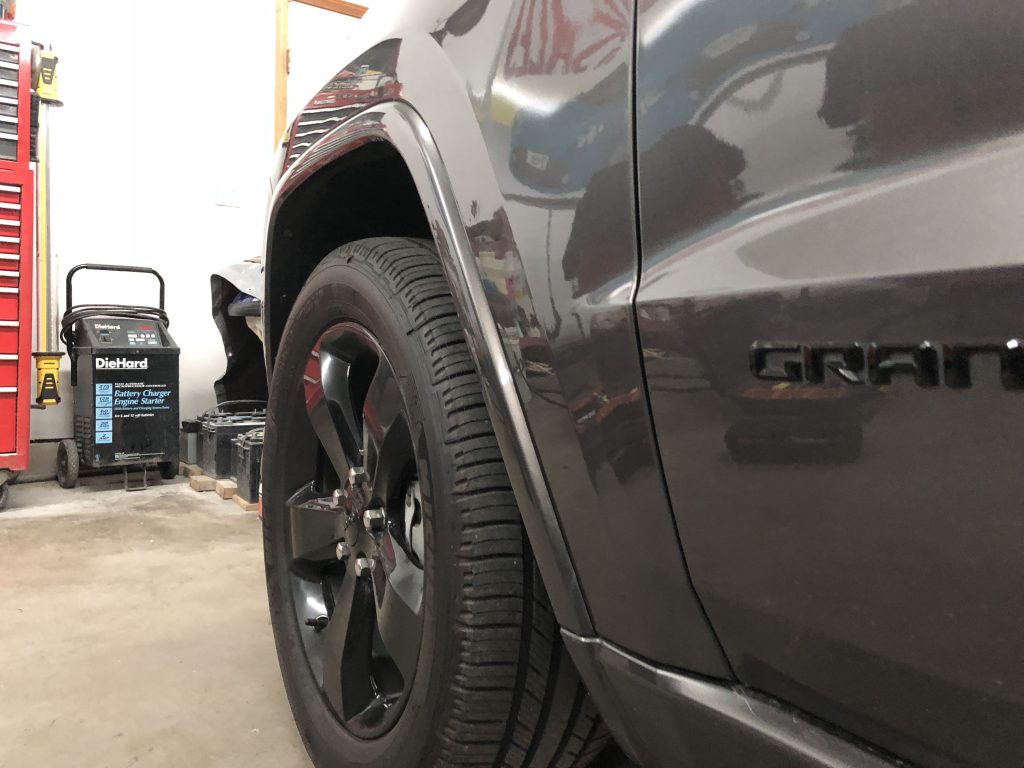 Youtube Video of Repair.